Carparfum
Carbon Fiber Carparfum and Refill
The chromatic carbon fiber finish Carparfum diffuser is a refined and original accessory for your car.
Not only does it enhance the aesthetic of your vehicle, but the perfume diffuses entirely throughout your car using its active ventilation, making every trip a memorable experience.
SECURE PAYMENTS

FOR YOUR ORDERS

FREE SHIPPING

ON ALL ORDERS ABOVE $40

GIFTBOX WITH CUSTOMIZED

MESSAGE ON REQUEST
More Information

| | |
| --- | --- |
| Category | Carparfum |
| Colore | Carbon Fiber |
Carpafum is a refillable car air freshener: The refill compartment is specifically designed to be easily replaced upon consumption.
The scented refills are also sold separately, allowing you to choose a different fragrance refill while preserving the same Carparfum.
Carparfum is available in three exclusive color finishes using six of the most popular Dr. Vranjes fragrances in the world.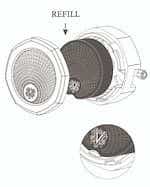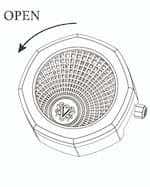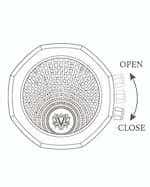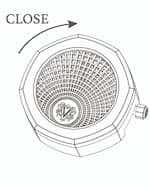 The fragrance is diffused with active ventilation.
The best performance of the perfume is obtained when the air temperature is set between 20°C and 22°C (68℉ and 72℉)

1. Open the Carparfum by turning the octagonal disk counterclockwise.
2. Remove the protective film and insert the scented refill inside the Carparfum, make sure to position the logo toward the bottom.
3. Close the Carparfum by turning the disk clockwise until you hear a click.
4. Hook the Carparfum to the air vent.
5. To adjust the diffusion of the fragrance, simply raise / lower the side lever. There are three levels of intensity.