HOME FRAGRANCES
Floral, fruity, spicy and woody: a wide range of different fragrances in the traditional bottle inspired by the Duomo of Florence.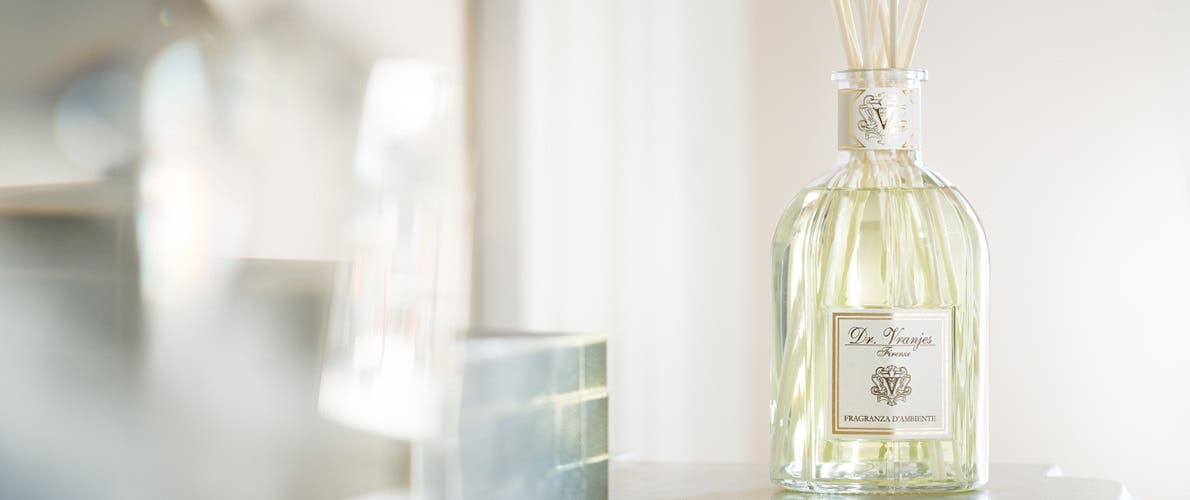 THE FOUR ELEMENTS
Acqua, Aria, Terra and Fuoco (Water, Air, Earth and Fire) are inspired by the purity and aromas of the great Mother Earth.
THE ELEGANT FLOWERS
An inviting bouquet created for connoisseurs of elegant floral notes.
THE SPICED ROMANTICS
A selection of essences from far-off lands capturing the magic and allure of different cultures and landscapes.
THE SOFT FRUITY
Essences which evoke the perfumes of childhood, past experiences and the small pleasures that still bring us comfort.
ITALIAN FRUITS AND FLOWERS
Fragrances inspired by Italy's most famous, elegant perfumes.
COMPASS CARD
Four fragrances inspired by the perfumes and sensations of the winds from the four compass points.